Why Events are undergoing Digital Transformation?
Imagine if you're at a festival, it's a boiling hot day. You decide to take a break and go and queue for an ice cream - great idea - you think. But, everyone else is feeling the same as you, and what you thought might be a small wait, ends up taking significantly longer than expected.
Finally you reach the end, but you're told those dreaded words "CASH ONLY". It's a common scenario, but thankfully one that has started to change. Alternative payment methods have now seeped into the festival scene in a big way. And at Payzone, we think this is fantastic for the fun loving festival goers and the vendors themselves. So, why are cashless festivals on the rise?
Digital Transformation in Events, What is it?
When we talk about digital transformation, we think of the digitization of all the activities of a company. In other words, it is the process of integrating new technologies at all levels of a company. This means using different pillars such as mobility, Big Data or the world wide web. There are many ways to integrate digital transformation into an event. Indeed, new forms of technology have resulted in more modern techniques. For example, the development of the e-ticket in the 2000s was dazzling.
This is why the integration of digital into an event is inevitable. It can happen in different forms: whether by the dematerialization of tickets, the creation of a website for an event or the sending of personalized thank you emails. The digitalization is present at all stages of the process.
Nowadays, and with the constant evolution of our society, the world is evolving very fast. It is important to turn towards the digital, not only for all the benefits that it brings to the business, but also for the impact it will have on consumer behavior. By integrating the digital transformation into an event, we can easily attract attendees, because we are getting closer to consumers(in our industry our attendees). The digitalization of an event must be considered at all levels in order to feel connected to the participants. The goal is simple: make digital transformation a strength, by creating an environment known to participants, but original enough to surprise them and make your event exceptional.
What to expect?
Tomorrow, paper tickets will no longer exist and be replaced by facial recognition. We are already seeing the development of fingerprint sensors, so why not consider the spreading of iris readers? The question of safety during an event is essential and this type of control is an additional means of reinforcing the measures already deployed on site.
Similarly, with the ever-increasing performance of 360° cameras and the popularity of virtual reality headsets, it will be more and more common to offer 3D workshops during events. We can think of the establishment of virtual tours, or just the presentation of games in virtual reality. We know how important team spirit is during team building events, for example, and we need to know how to take advantage of the digital transformation to exploit all the possibilities at our disposal.
On the same principle, it will be much easier to present prototypes or future products thanks to augmented reality. By simply equipping your team with a tablet or smartphone, it will be possible to present to your audience all the possibilities of your business.
Finally, thanks to the digitalization of an event, statistics will be more easily measurable. Indeed, with the usage of sensors can be used to study the movements of participants, analyze the time they spent on some booths or just observe what type of conference they attended. Thanks to the results of these observations, it will be easier to adapt the events and thus, propose a format likely to suit your target even more.
How the event industry must adapt to digitalization?
Change has always been scary and having to adapt to a new way of working is never easy. The digitization process must be smooth. The importance is not to rush things and gradually move to use these new technologies. Digital transformation is inevitable if we want to maintain our level and face our competitors. The priority is therefore to train employees first. If your team is well prepared for digitalization, the process can be done without any problems.
Besides, consumers are becoming more impatient. This is why we must be able to react quickly to their requests. The first step may be the introduction of a chat for example, and always be available to answer their questions.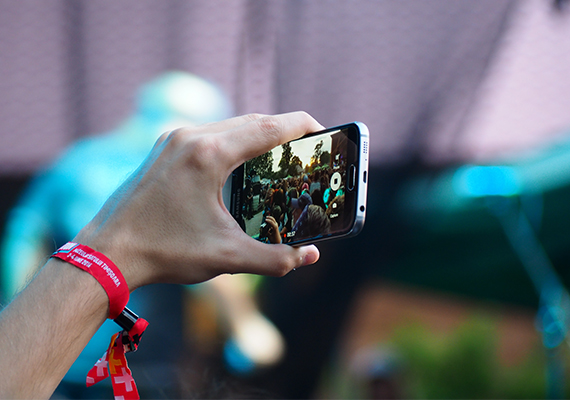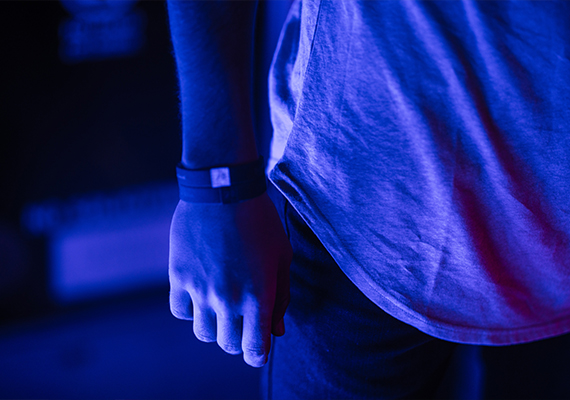 Why cashless festivals is the Trend?
One of the most significant reasons for explaining the rise of cashless festivals is the technology that has emerged to replace cash. NFC has come in and shown itself to be a much quicker and convenient alternative to cash at festivals. NFC stands for Near Field Communication and it allows festival goers to make payments via wristbands, which can be topped up by an event currency. Payments can then be made through a simple tap from one of these wristbands.
Reduces staggered queues and make sales faster
The use of NFC is important, but it is not just the technology itself, but rather, it is the reasons for adapting to these new methods which explain why more festivals are going cashless. And one significant reason for this was actually alluded to earlier. Nobody likes waiting in a long line to get something small like a bottle of water or a sandwich. And vendors really don't like this either.

There is a lot of effort that comes with accepting cash on site at a festival. A vendor needs to operate a till, which can be a significant undertaking with customers who expect to get their food or drink quickly. Operating in a cashless festival can remove these barriers.
Less cash on site means better security
Think about it, vendors who accept just cash on festival sites, with thousands of people, is an invitation for theft. Adopting cashless mechanisms like NFC at festivals means that vendors don't need to concern themselves with the possibility of getting cash stolen onsite. This is also excellent for festival attendees who want to let loose, but are concerned about dropping their wallets and losing their money. Cashless festivals eliminates these concerns and creates greater opportunities for more money to be spent. In many ways, it's a win win situation - for the customer and the vendor.
Greater digital reach
The level of connectivity created from NFC to brands and sponsors creates unparalleled digital reach to new consumers. And whilst this isn't necessarily a direct benefit to the vendors who come and pitch up, it does explain why event organisers and sponsors are so keen to take advantage of the greater marketing opportunities that come with cashless festivals.