For most retailers O2O doesn't require a massive change or huge investments. It's about putting the channels you already have to good use and connecting them up in ways that benefit the customer. Based on the stats, the store is going to be a dominant figure in the retail ecosystem for some time still and so has huge value, not just as a place to buy, but as a service delivery location.
One of the best indicators of this is the Amazon-Whole Foods relationship. Why else would Amazon buy Whole Foods if this giant of e-commerce didn't see value in a physical retail presence? Whether it's using the stores to complement its online business by offering ordering and collection or recognising that there are some things customers like to buy in person, the extent of their plans remains to be seen. But it's clearly worth having a ready-made store network, rather than building its own from scratch.
The other great thing about O2O is that it can help you expand your customer base. You can use these techniques to find new customers online and then encourage them to engage with your brand in person. After all, if the majority of shoppers buy in-store do you want to try and capture their online business only, or the in-store as well?
FMCG: Focus on the relationship with the consumer
As modern life accelerates and technology continues to advance, people expect everyday products to keep up too. That's why FMCG companies are always on the lookout for the next great innovation.
New product launches, new schemes, new brands, new brand extensions, and new marketing activity are springing up across the sector. But that doesn't automatically mean that they'll all survive. It's innovative thinking and smart working that will ensure individual companies in FMCG succeed.
Many FMCG company has embed NFC tags into merchandising displays for FMCG products. This solution will allow customers to tap their phones against the NFC touch symbols on point-of-purchase units in retail outlets to receive content from the participating brand.
The NFC tag is built into the signage of the stands and objects as part of their POS display. The content on the tags depends on what we're doing; say we're doing a stand for potato chips for example. You have the stand for that project and it can redirect users to a certain campaign or anything that the potato chip brand desires.
Designing and developing in-store activation units for brands and their customers has always been all about the customer experience.
As shoppers demand a more digital purchasing experience, we are at the forefront of customer engagement by providing brands with real time feedback on in-store engagement.
NFC technology represents the next wave of the in-store experience and we look forward to enabling it to millions of people through new or existing units.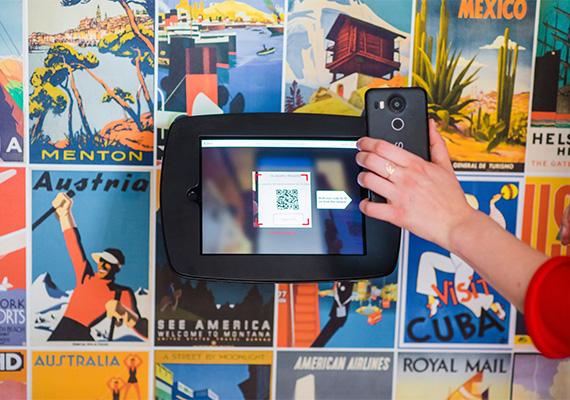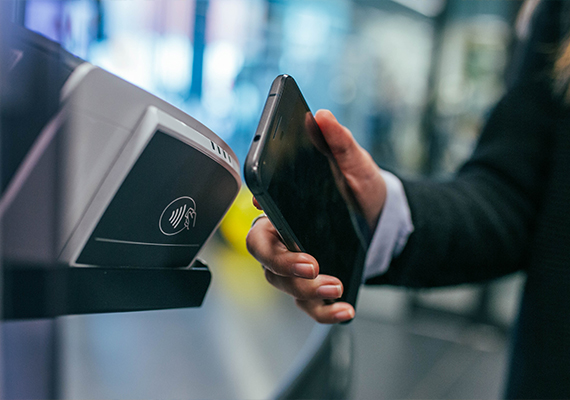 Luxuary Brand: Connect the Unconnected
NFC is a new channel where information and data can be pushed to consumers directly through their mobile phones. It's exciting because it's the convergence of commerce and advertising. In the past, one enabled the other even though marketing and transactions were separate. NFC is one channel that can serve both needs. And it's a big win for marketers - marketing and business objectives will be more tightly aligned.
The fact that Quick Response (QR) codes aren't reliable, it wasn't always obvious to consumers how they could interact with them, and they were clunky at times. NFC has the potential to replace credit and debit cards, loyalty cards, and coupons. And it could be considered another form of advertising, alongside email advertising, banner ads, social media marketing, and traditional advertising. It's a more direct, targeted way of reaching consumers.
NFC will drive demand similar to how LivingSocial, Groupon, and Facebook Deals do. But instead of driving social-buying consumers to try new products and experiences through essentially random spin-the-wheel-type deals, NFC deals will be made in context. NFC is data driven, and deals can be made based not only on a customer's location, but on their purchase history and shopping habits. This is highly targeted, personalized advertising. And with NFC campaigns, marketers will be able to prove ROI on marketing spend more directly. NFC isn't just a cool technology - it seems like the right channel for brands.
Everyday brands in particular - things like toothpaste, cookies, soda, and coffee. For instance, imagine checking in to the supermarket terminals located at the entrance to learn about the daily deals. This could drive purchase behavior; you might buy things you weren't initially planning to, because you'll want to take advantage of the deals. You might head to the toiletries aisle even though you weren't initially planning on it because Crest is on sale that day.
Another practical application for NFC is in malls. A big challenge for malls is effective wayfinding - it's difficult for a retailer who's not in a prime spot to get foot traffic. We could use NFC to push information to customers' mobiles as they walk through malls. Retailers also struggle to use the mall as an advertising channel; there's not a lot they can do in the physical space. But they could use NFC to advertise digitally - to push deals, VIP invites, and announce new product releases to attract customers to their stores. This type of NFC use could be just as effective in theme parks, at expos, and in conference halls.